Around the world in comfort
Veneers in yacht interior ensures a comfortable atmosphere
Yachts stand for luxury and exclusivity, as well as promising a hint of adventure. They are a symbol of freedom, awakening the yearning for the open seas and allowing people to dream of exotic locations.

Those traveling with their yacht practically travel in their own sitting room and you do want to feel entirely comfortable there.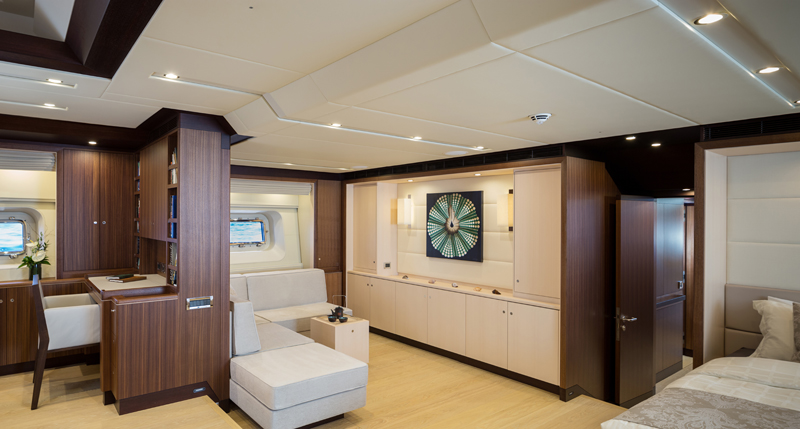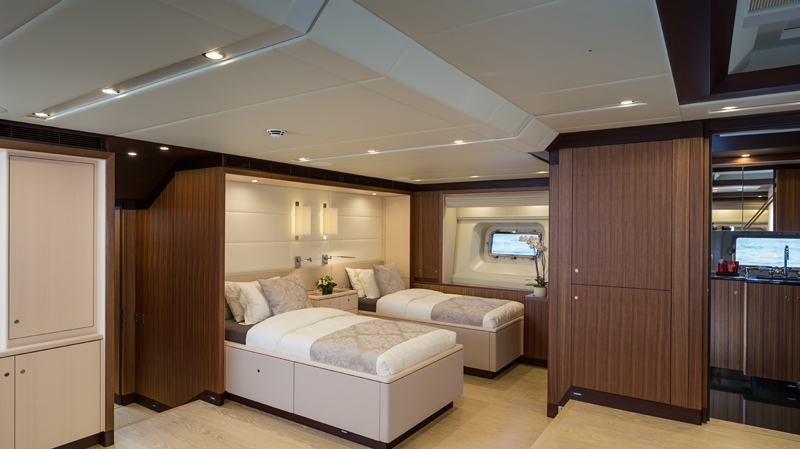 This is why the yacht builder Royal Huisman utilises the natural material wood for the interiors of its ships. After all, with their unique appearance, veneers ensure a comfortable, warm atmosphere and a pleasant feel.

Like no other material, veneers captivate people's senses. But wood also convinces through its natural appearance for surface panelling.
Those who have a yacht built are fulfilling a lifelong dream. This is why the Dutch yacht builder likes to advertise with the slogan: "If you can dream it, we can build it". Royal Huisman does not build ready-made yachts, but rather allows individual dreams and visions to come to life in precise manual labour.

However, the old worldly wisdom: "A good thing is worth waiting for" still applies. From planning to the completion of a yacht, a good two years can pass. But what are two years when we are talking about the fulfilment of a lifelong dream?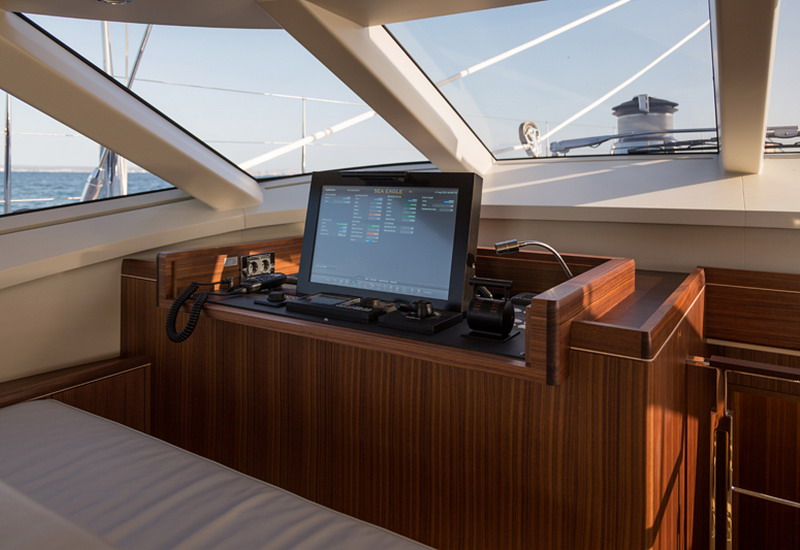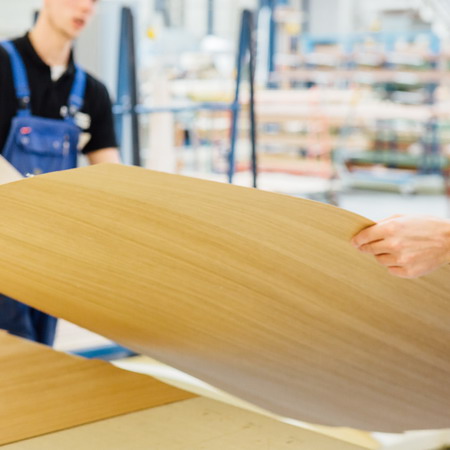 DESIGNER
Team Royal Huisman

From the time of founding in 1884, the Huisman company concentrated solely upon the repair of sailing yachts and went on to become one of the most famous yacht builders worldwide. Just in time for the 100-year company anniversary, the firm was awarded royal status by Queen Beatrix of the Netherlands and has since been allowed to call itself Royal Huisman.

www.royalhuisman.com/en/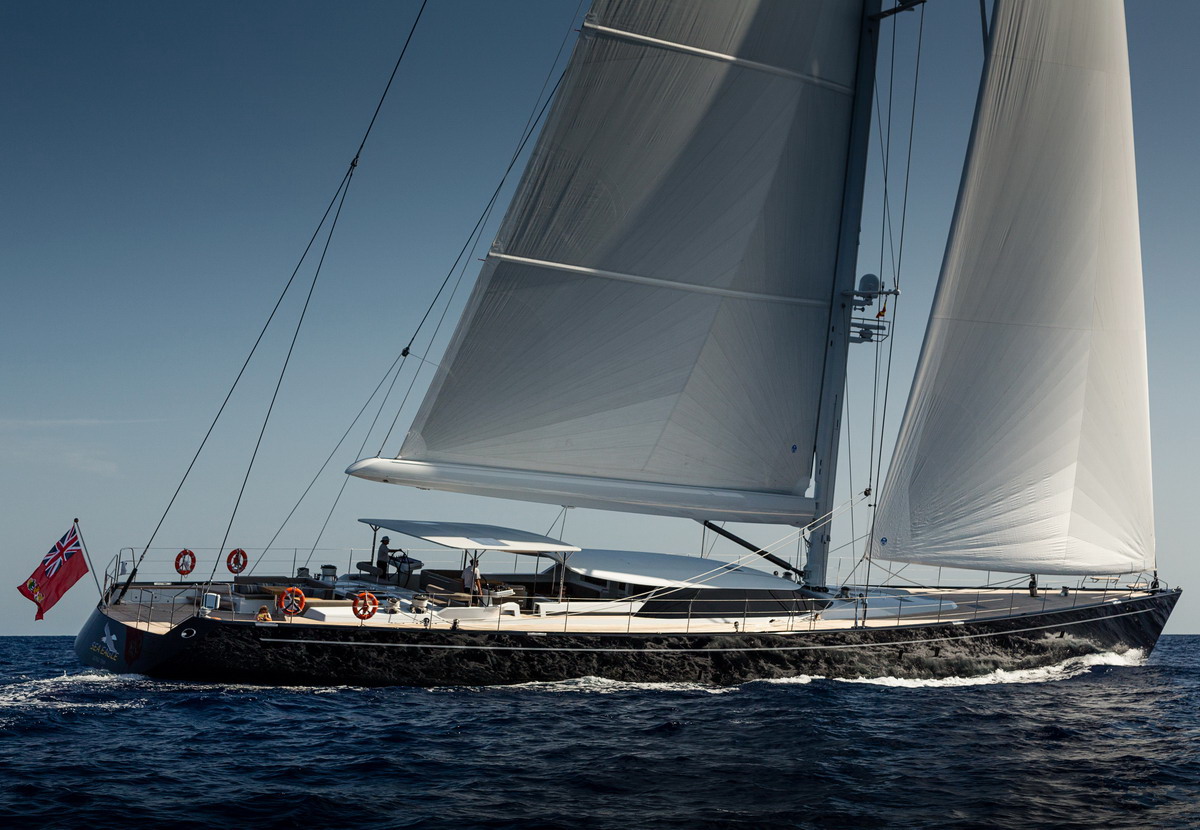 Fotos: Royal Huisman Sea Eagle by Nicola Bozzo & Carlo Baroncini / Initiative Furnier + Natur e. V. (IFN)