Design lamps made of veneer
Timeless designer lights with lampshades overlaid with real wood create a warm, comfortable room atmosphere.
Classic bulbs with warm light are no longer allowed to be sold. The most environmentally friendly alternative is the LED lamp. It has a long life and is very ecological, but its light is cold. Can a warm, comfortable home atmosphere be created at all with an LED light?

Too right it can! The two young entrepreneurs Matthias Stölzle and Pascal Poschenrieder prove this impressively with their lamps with lampshades overlaid with real wood. The veneer lampshades not only create a warm, comfortable room atmosphere, but as true works of art they also improve each room they are in.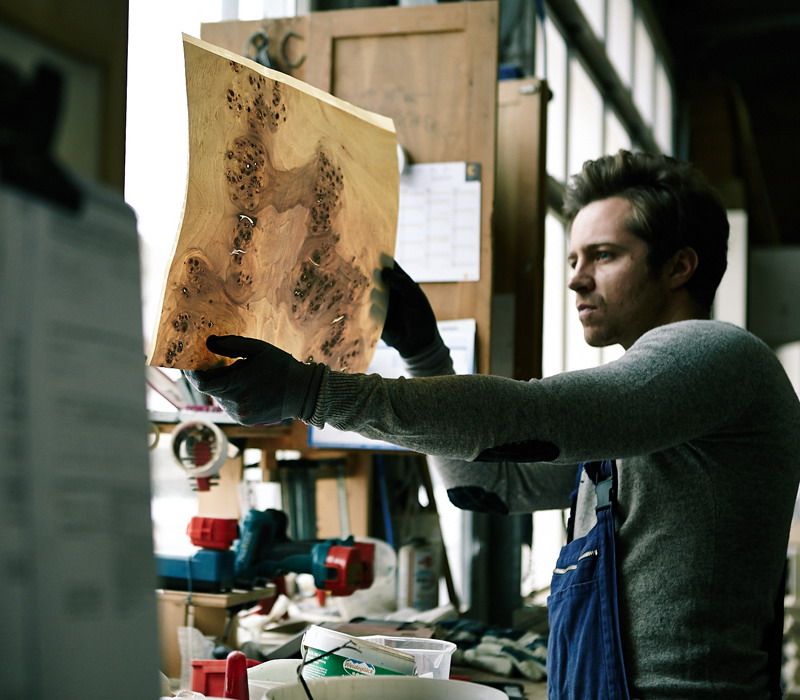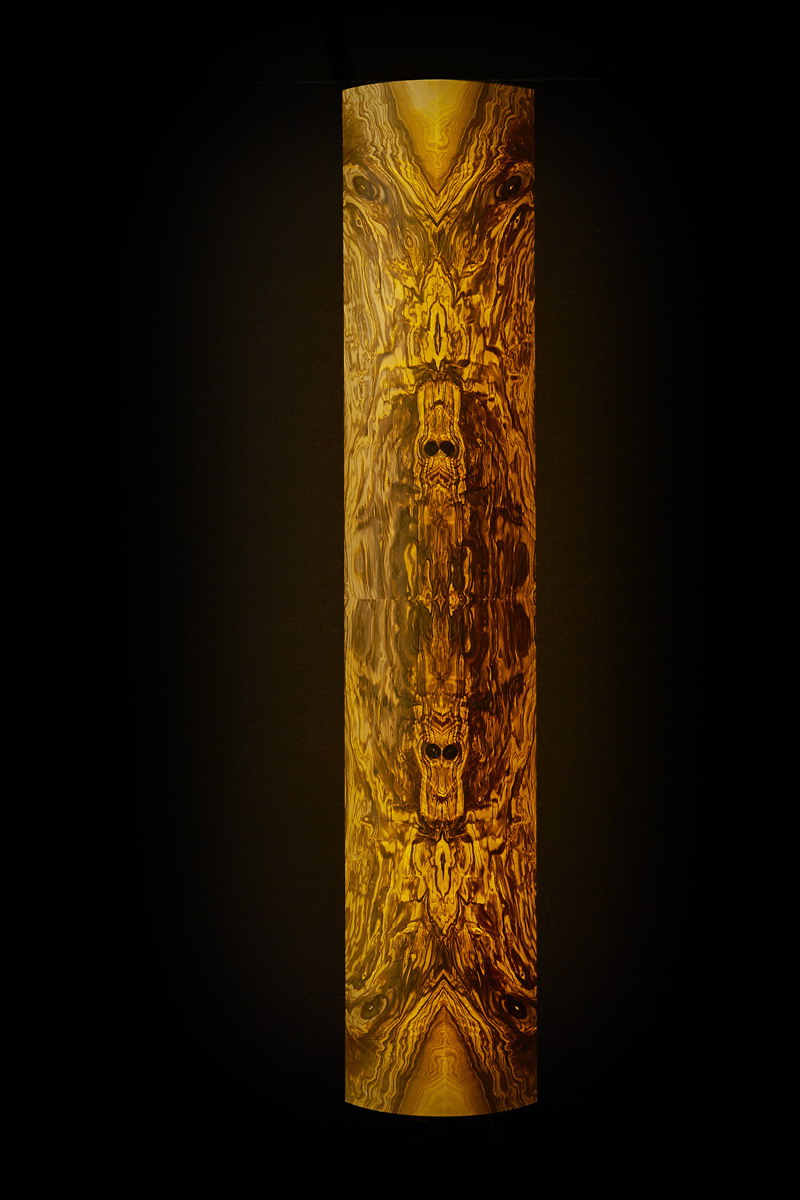 The name of the company expresses the intention of the two directors: "LeuchtNatur" - "Natural light" stands for a harmonious relationship between lamps and technology and nature. In times of fast-moving and short-lived fads and permanent change, surrounded by manifold technology which often appears sterile and cold, an increasing number of people yearn for relaxation and cosiness, and even if it is only within their own four walls.

With their warm "natural lights" Stölzle and Poschenrieder transform rooms in the home into a peaceful retreat. However, at the same time the technical art of engineering is not neglected and light, nature and technology are combined on the highest level. This is confirmed not least by the awarding of the renowned TechnikGreen Product Award - Selection 2015 to NaturLeuchten.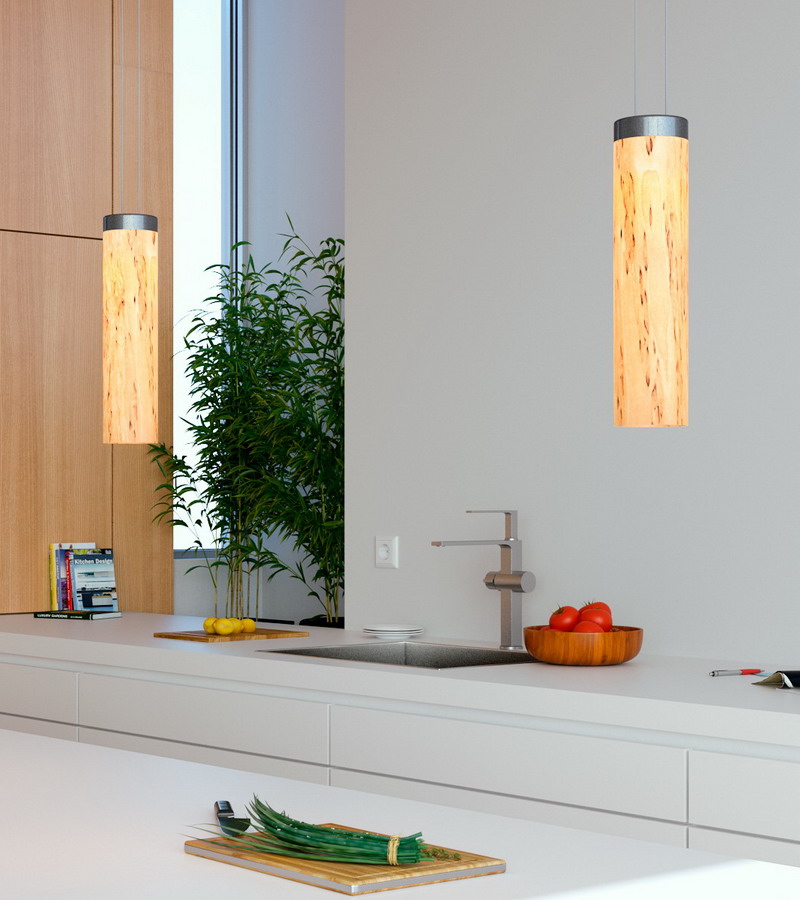 DESIGNER
Matthias Stölzle
Pascal Poschenrieder

LeuchtNatur produces high-quality design and luxury lamps with lampshades made of real wood. As each piece of veneer used is unique, each lamp is also a one-off item. Lamps made by LeuchtNatur not only stand for successful combination of technology and nature, but with their warm light they also transform each room into a feel-good zone. All lamps are 100 percent Made in Germany.

www.leuchtnatur.de

Interview with Matthias Stölzle and Pascal Poschenrieder of LeuchtNatur


Your company LeuchtNatur produces high-quality design and luxury lamps with lampshades made of veneer. How and when did you get the idea of making lamps overlaid with real wood?

We got the idea around 1.5 years ago with an idea for a present. We wanted to give an LED light as a present for a new house. With a piece of veneer and LED lights one thing then led to another.
Lamps by LeuchtNatur combine German engineering skills and technology with the environment and nature. In Germany there is sometimes a large contradiction between technology and nature. What personal affinity do you have on the one hand to technology and on the other hand to ecology?

We are both engineers and therefore have a certain affinity to technology. To build environmentally friendly lights which are at the same time technically innovative, we have combined energy-saving LED technology with natural materials. Each of our models has a very long life due to high-quality materials and LEDs from the market leader.
Your decision to make lampshade overlaid with wood indicates that you have a special relationship with wood as a material. What is it about the natural material that fascinates you? Which property of wood do you find the most interesting?

Wood is a very individual material. Each of our lamps is therefore a unique item. There are all kinds of different grains and figures for almost every taste. Added to that there is the unique warmth that is produced on backlighting veneers. The trend of modern design is towards simplicity - comfort is far too often neglected. When we started up LeuchtNatur we wanted to counteract this trend. We want to combine modern design and high-tech with the calming aura of natural materials and warm light - to transform cold living spaces into a comfortable home.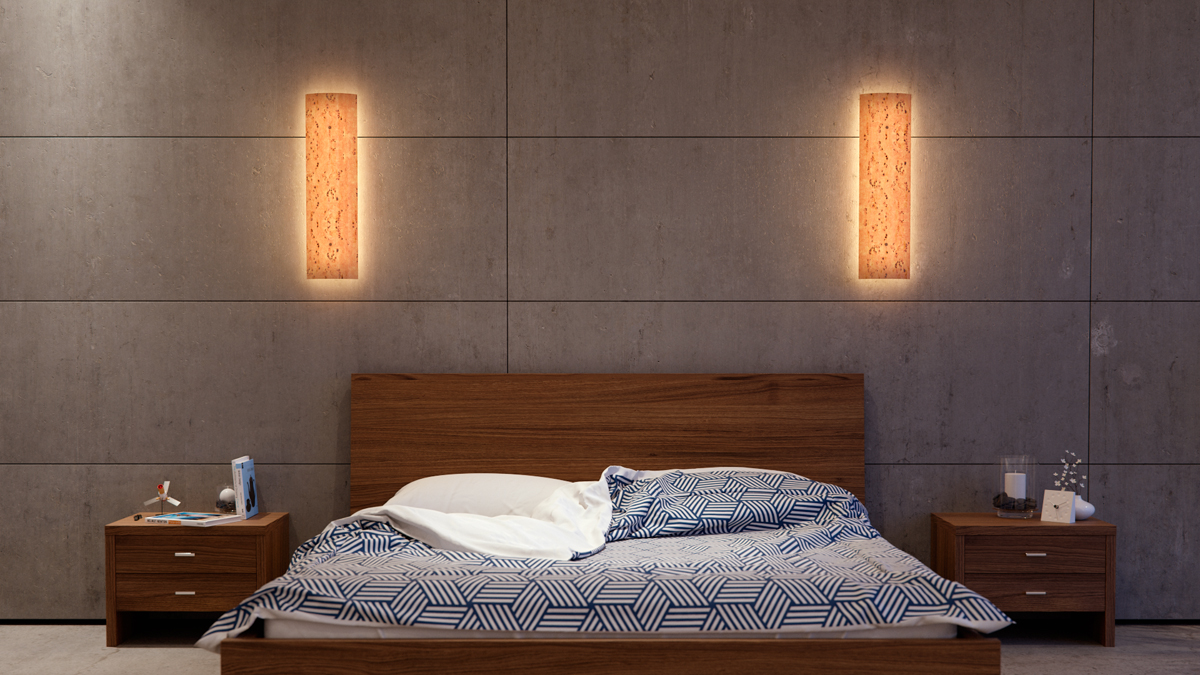 You have more than likely already used all kinds of different veneers for your lamps and have acquired diverse experience regarding their possible use. Which veneers are particularly suitable for the lamps you produce?

Above all, woods with good translucency and which can be bent are suitable. Satin Walnut is very popular among our customers and is good to work with.
Have you also used veneers for your lamps which unfortunately turned out to be less usable?

We have already tried out very many woods, which are simply too stiff and brittle due to their structure or have too many knots.
How does it work in practical terms? Do you look at a veneer and then think about what type of lamp can be created from it. Or do you start from the other end with a lamp type and then look for the suitable veneer?

First a lamp is drawn on the computer with CAD and then a prototype is built. The choice of wood plays a secondary role at the beginning.
And if you have an idea. How long does it take from the idea to the finished lamp?

It's sometimes quick and sometimes it takes longer. In most cases we can allow for around a week for the design. It can sometimes take a month before all the parts are made and the lamp lights up. Finally there is a very protracted test and certification phase.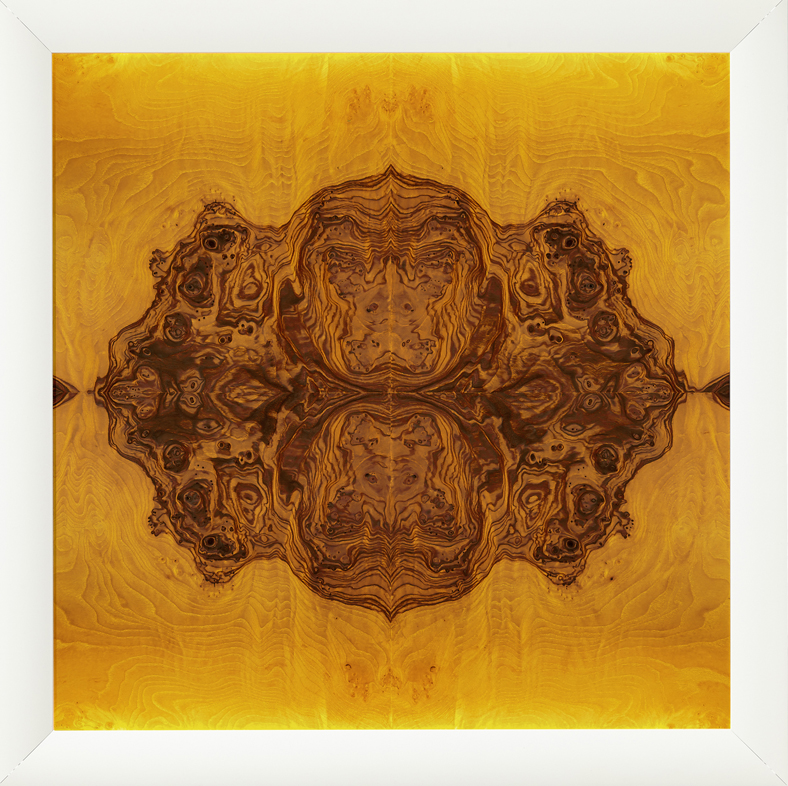 Do you sell your lamps only in Germany or do you have already have customers throughout Europe, or worldwide?

We began with our idea around 1.5 years ago and already export a small proportion of our lamps to the Arab Emirates and the USA. Europe is our main market to date.
Be honest. Does it sometimes hurt, if you've made a particularly great lamp and then "have" to sell it?

That's a good question. There are indeed moments in which very interesting veneer patterns result, which are simply inspiring. Sometimes you don't want to relinquish them easily... Yet we know that we give our customers special joy and that is also regularly reflected in the feedback we get.
And finally: What about your own home? Have you also bought lamps or do you only have lamps made by yourselves at home?

To be honest, there are also several bought lamps in my home. They're getting less, yet I always have so many other things to take care of that I even took half a year to install the first LeuchtNatur light in my own flat!