CHIC AND TRENDY
Catwalk model creates exclusive wooden handbags with perfect Italian design.
Fascinated by the natural material wood, the South Tyrolean Norbert Öttl trained as a cabinetmaker. But the young man had a second grand passion – modelling. As a model he was drawn from his home town of Meran to the fashion capitals of the whole world, in particular, the fashion city Milan became his second home.

There he not only learned a lot about fashion but also, to his regret, also found that wood plays hardly any role at all in the fashion world. During his model career he had a brilliant idea of how he could combine both of his fashions – wood and fashion – in the future.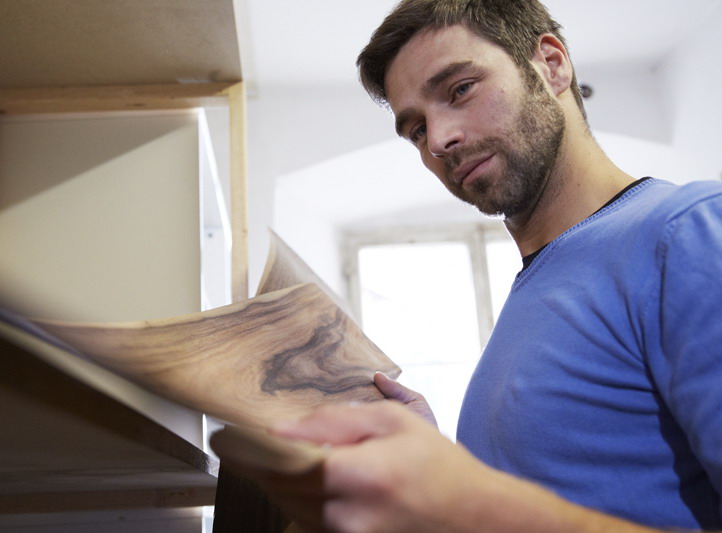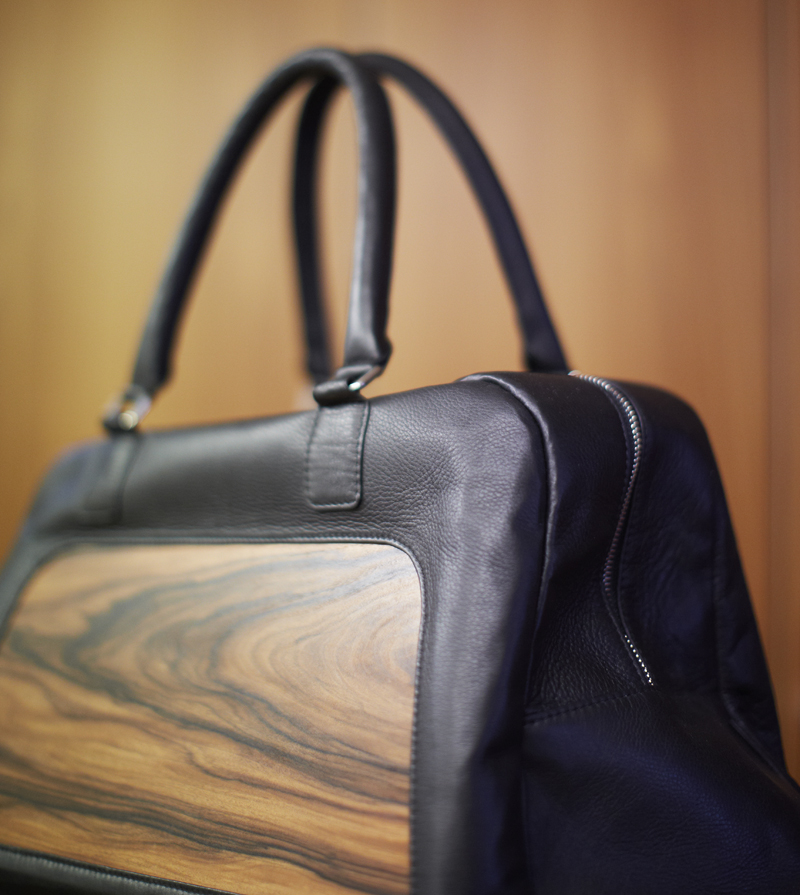 Full of ambitions, following his return to South Tirol in 2009, Öttl started up his own company. Since then, operating under the name EMBAWO, he has produced hand-made handbags and cases made of Wood veneer. For his unique design pieces he mainly uses wood species from his homeland, for example, Maple, Oak or Walnut. But on request he also uses African woods.

By the way, "EMBAWO" means nothing other than wood in Ugandan. As a person close to nature, for Öttl it is important that the wood material used by him is a renewable raw material and his production is therefore sustainable.
It is well-known that all beginnings are difficult, after all, due to its properties; wood veneer is not as easy to use as leather and the combination of the two materials requires maximum creativity and craftsman skills.

This is precisely where the fascination lies for the hand-made bags by EMBAWO: They unite the finest that wood has to offer with the best Italian leathers and stand for Italian design in its highest perfection.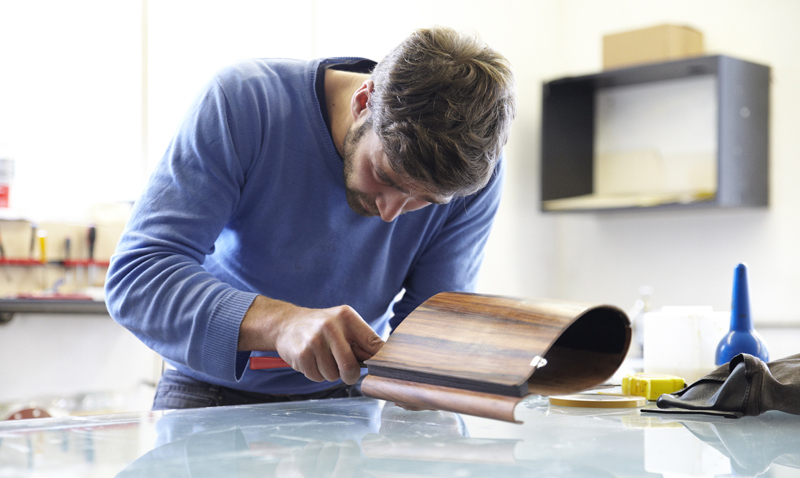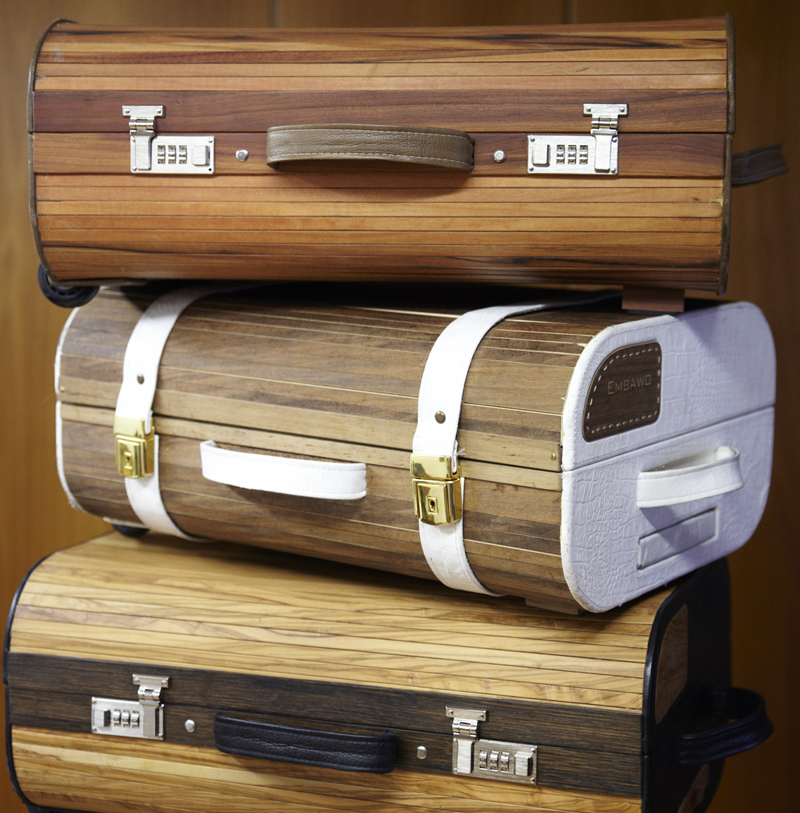 DESIGNER
Norbert Öttl


As a trained cabinetmaker from Meran and a successful model in Milan, in 2009, Nobert Öttl managed to unite his two vocations in one career. Since then he has produced exclusive handbags and cases made of veneer. His designer bags are 100 percent Made in Italy.

www.embawo.com

INTERVIEW WITH NORBERT ÖTTL, MANAGING DIRECTOR OF EMBAWO


From a carpenter in Meran to a model in the fashion metropolis Milan – that's a rather unusual career. Why did you decide to train as a carpenter and how did you become a model?

Carpentry is a very common trade here. As I started my apprenticeship, there was a real boom in carpentry training, so that by the time I was finished it was difficult to get a permanent job. Modelling came very late – and actually it was purely by chance.
The carpentry trade and the modelling industry are without doubt two completely different careers. Nonetheless, do they have anything in common? Or did you learn something during your carpenter training, which also helped you in the modelling industry?

They really are two completely different careers and two different worlds. You cannot compare them.
Milan and modelling – what many young people dream of. For you it was the dream come true. So how was it that you decided to give up living in a big city and modelling to return to the unhurried, idyllic South Tyrol?

I never actually gave up anything. If time allows and I there are jobs going, I still model and we have opened a small showroom in Milan. But I have put modelling on a back burner, as I want to be with my daughter as often as possible and not travelling away from home.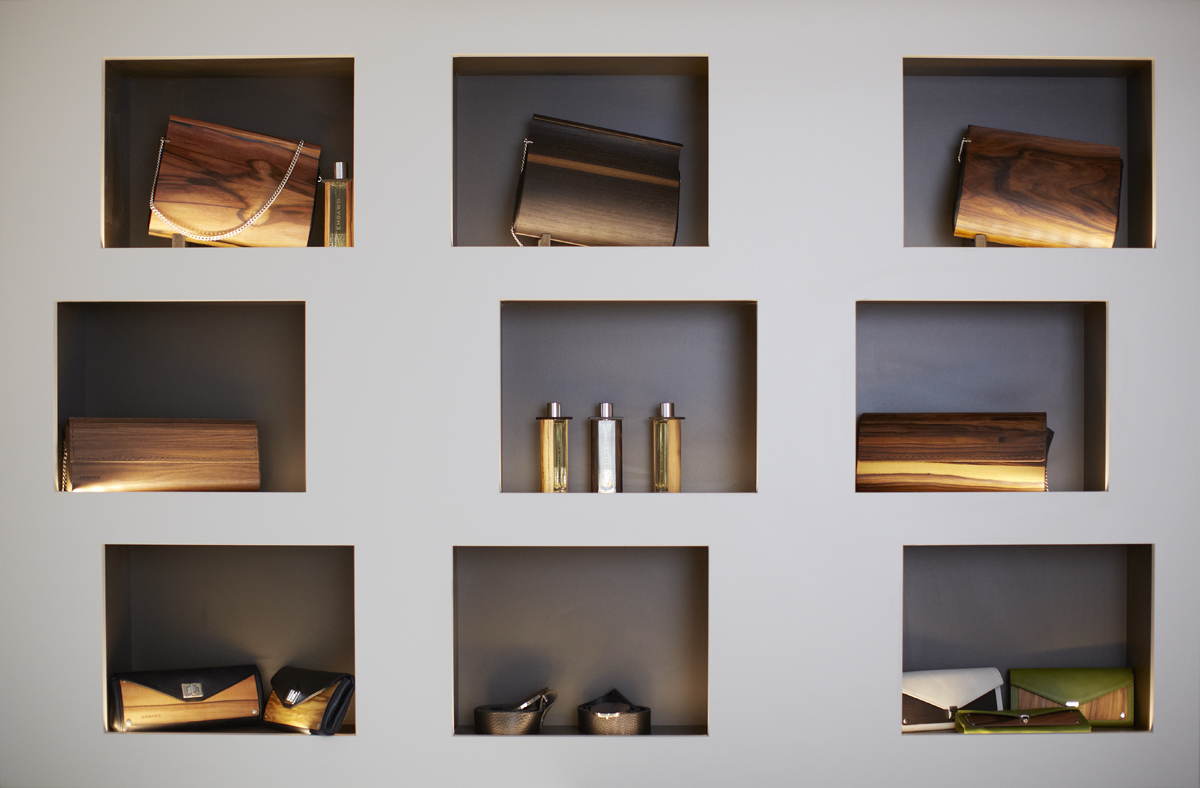 Did you have the idea of making handbags and cases out of wood while you were modelling or nor until you returned to Meran? And was it a spontaneous idea, or did you think for a long time about how to bring together both of your passions – fashion and wood?

When you are working as a model you actually have a lot of time to think. I had several ideas while I was modelling. But the idea of the wooden bags didn't emerge until I was home.
Speaking of passion for wood. What is it about wood or veneer that fascinates you? And with which veneers do you prefer to work? Preferably domestic wood or rather something more exotic?

Basically, what fascinates me about wood is its uniqueness: Each wood is different, has something special about it. I actually select the wood by colour and figure or grain. There are exotic species among them as they are very conspicuous due to their colour and figure.
The idea to produce handbags made of wood is one thing. But to implement it is another thing altogether. How long did it take from the idea to the first finished handbag? What were the greatest hurdles and challenges you had to overcome? And be honest: Were you satisfied with the result at the end?

As a producer, you are never really satisfied. You always see things that you can improve. It took around half a year for the implementation. I had to learn many things. And you never stop learning.
Handbags are usually made of leather or synthetic materials. What were the first responses to your idea to make handbags out of wood? After all, wood is not only significantly more difficult to work with, but is also heavier. In fact, what does a handbag made of wood weigh?

The response ranged from nonsense to really great. Indeed: It requires a great deal of work, because the leather handbag is made first and then the wooden shell is attached. But the beauty of it is that the bags are no heavier than "normal" handbags. Our handbags weigh between 300 and 800 grams, depending on the model. And the cases weigh around 3 kg.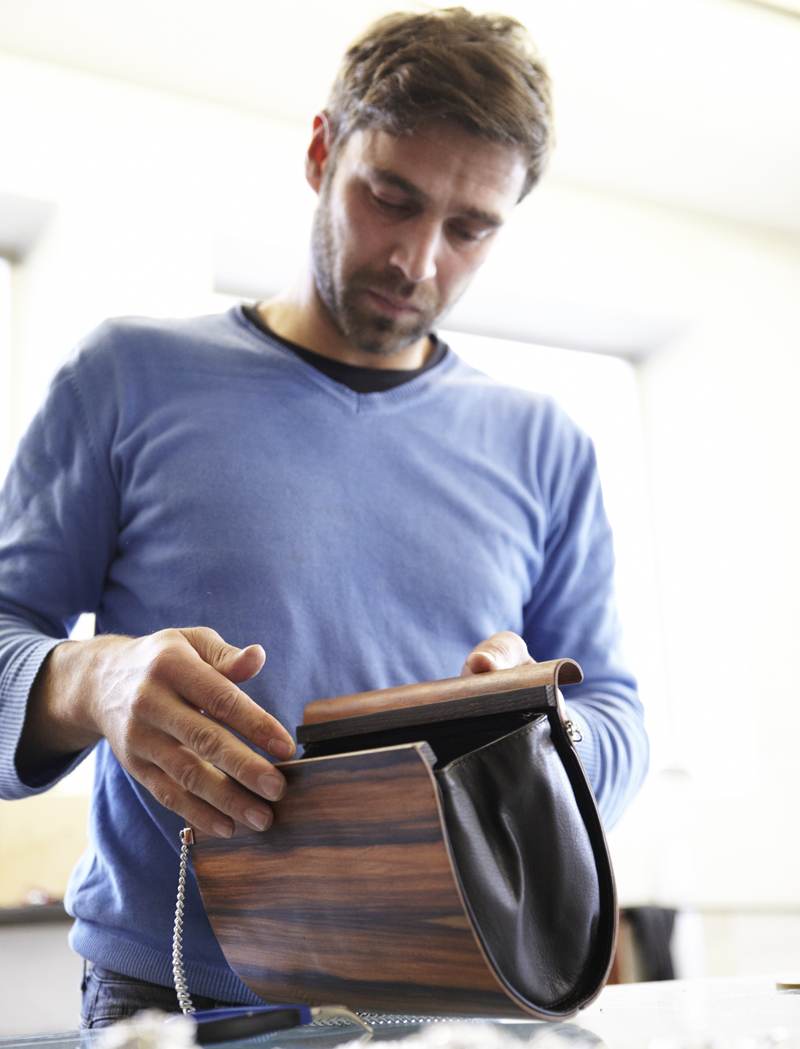 You have only been on the market with your EMBAWO label since 2009, but your wooden handbags and cases have long since been known and sought after beyond Italy's borders. Is there a typical EMBAWO customer? And if yes, what are they like?

Our customers simply love things that are unique. They want to set themselves apart with the product. At the end of the day it is purely a matter of taste.