12.03.2020
Veneer ahoy! - Fine wood lends yachts an exclusive touch
Bad Honnef. As a sustainable and resistant material, for centuries, wood has played a major role in boat and shipbuilding. The natural material is used in the form of fine veneers for the interior design of exclusive yachts. This is because veneers create a cosy warm atmosphere and have a convincingly pleasant and authentic feel.
Natural surfaces made of real veneer have an obvious advantage over synthetic surfaces: As no two trees are alike, each veneer pattern is also unique. The natural material is not only used for yacht interior design due to its exclusiveness and aesthetics. There is also a practical reason for its use: Furniture and wall panelling made of veneer simply weigh substantially less than those made of solid wood or other materials. Such lightweight construction is decisive for the total weight of the yacht. "Veneer is the fillet of the tree, and at the same time, cutting wood into fine veneer sheets is the most careful way to use the natural material resources. For example, around 800 square metres of veneer one millimetre thick can be produced from one cubic metre of wood. Use of veneer is therefore not only very sensible for aesthetic reasons, but also in ecological aspects", said Ursula Geismann, Secretary of Initiative Furnier + Natur e.V. (IFN). IFN/RK
Initiative Furnier + Natur (IFN)
Initiative Furnier + Natur (IFN) e.V. was founded in 1996 by the German veneer industry and its partners. The purpose of the association based in Bad Honnef is to promote veneer as a material. It is now made up of European companies in the veneer industry, trade and the veneer processing industry as well as professional associations of the timber industry and other institutions.
Photo 1:
Veneer fascinates with its unique look, ensures a cosy warm atmosphere and has a pleasant feel. Photo: Royal Huisman Sea Eagle by Nicola Bozzo & Carlo Baroncini
Photo 2:
Exclusive interior design of a yacht using the natural material veneer. Photo: Royal Huisman Sea Eagle by Nicola Bozzo & Carlo Baroncini
---
Downloads
PM-2020-IFN- Furnier bei Yachten 1.jpg
(0.77 MB)
PM-2020-IFN- Furnier bei Yachten 2.jpg
(0.97 MB)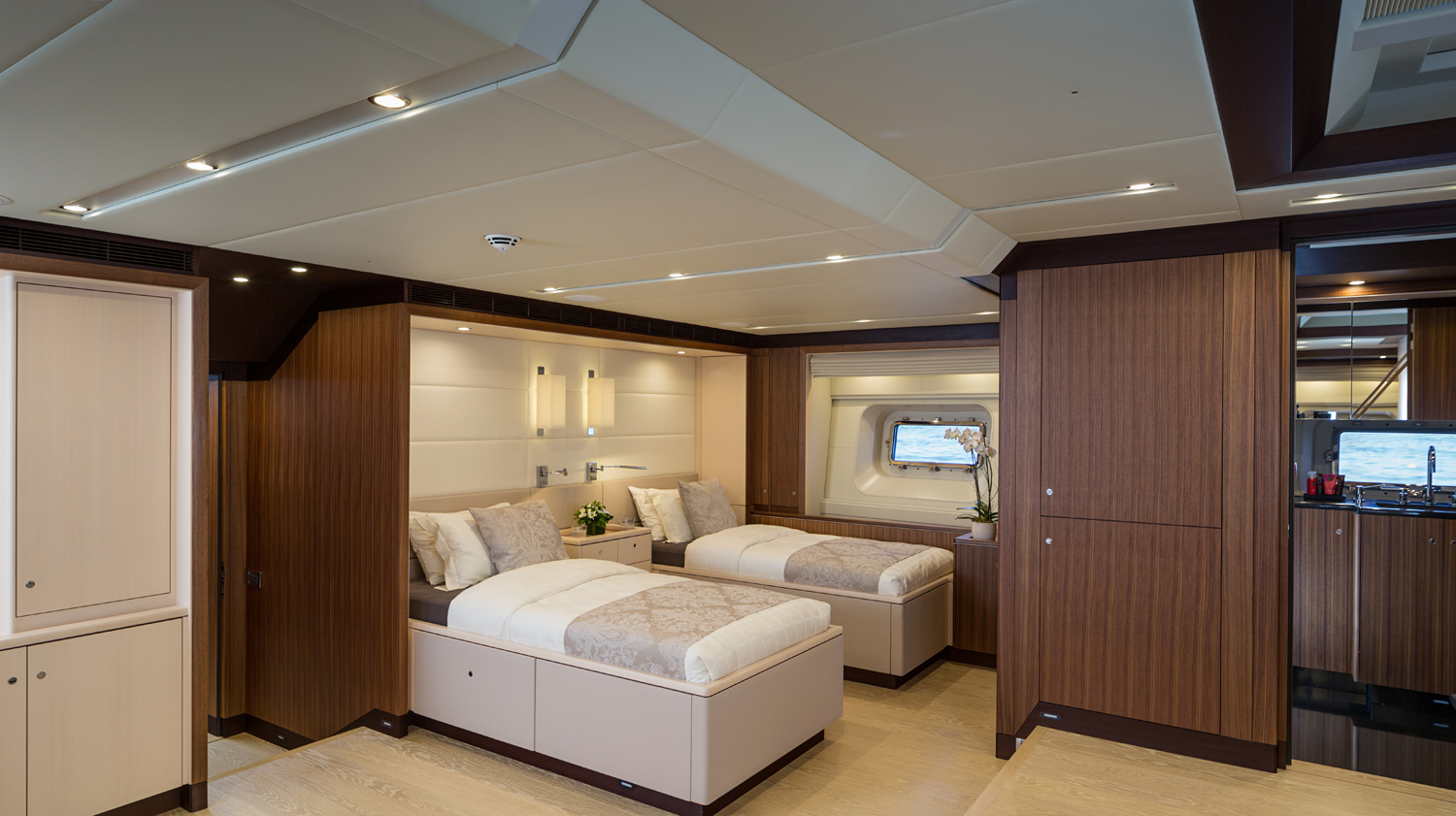 Photo 1: Veneer fascinates with its unique look, ensures a cosy warm atmosphere and has a pleasant feel. Photo: Royal Huisman Sea Eagle by Nicola Bozzo & Carlo Baroncini
Photo 2: Exclusive interior design of a yacht using the natural material veneer. Photo: Royal Huisman Sea Eagle by Nicola Bozzo & Carlo Baroncini