19.09.2022
New construction of the dm headquarters in Karlsruhe:
Veneer from Schorn & Groh for a modern and bright working environment
Bonn/Karlsruhe. An extraordinary architecture, a modern and light-flooded working environment and the whole combined with more than 13,500 square meters of finest veneer: This is how the new dm headquarters in Karlsruhe-Durlach presents itself to employees and guests. The Stuttgart architect Arno Lederer from the architectural firm Lederer, Ragnarsdóttir, Oei was responsible for the architecture of the so-called "dm Dialogicum" - the client wanted a low building that would, among other things, spatially express the rather flat hierarchy in the company. The fine veneer was provided by the Karlsruhe veneer specialist Schorn & Groh.
More than 13,500 m² of high-quality real wood veneers were installed in total, 11,500 m² of which in the standard thickness of 0.6 mm and 2,000 m² as thick-cut veneers with a thickness of 1.0 mm. Both veneer thicknesses originate from the same growth areas and ensure the homogeneous overall appearance for wall paneling, doors and built-in furniture. Schorn & Groh produced the veneers itself as assembled fixed dimensions in a planked look in its Eschelbronn branch. The veneer selection, further processing and installation took place in close cooperation with Lindner AG and Friedrich Hanselmann GmbH. Lindner manufactured the wall cladding and doors, Hanselmann the furniture for the lounges and the kitchenette area.
When building the new company headquarters, it was clear from the outset that no office tower was an option, but only a building that was as low as possible. People work at modern, digital workstations on mostly four floors. Everyone can access documents from anywhere. This also means that no employee has a fixed workstation anymore, but works wherever there is space. Even the managing director's office can be used as a conference room - when he is not there.
The honeycomb-shaped structure and the natural light that falls through almost 13,000 square meters of glass provide a pleasant and bright working atmosphere. Also unusual are the eight landscaped courtyards and the intensively greened parking garage roof, which is planted with fruit trees. Solnhofer stone slabs on the first floor, oak wood, discreet artificial lighting and herb gardens in the courtyards create a homely and informal atmosphere rarely found elsewhere in office buildings. Large staircases and a color guidance system provide orientation in the somewhat labyrinthine system. The homely character of the dm office working environment also includes the absence of elaborate building services, and a central ventilation system was dispensed with for reasons of sustainability.
As in the dm stores themselves, the aim was to create a bright and friendly atmosphere in which people feel comfortable. It was to be a beautiful building, with a connection to nature and a warm aura in which good and innovative ideas can develop. This has been achieved, as can be heard from the employees, who say they feel very much at home in the new building. More than 2,000 employees now work on around 41,000 square meters of floor space in the intelligently planned building with its eight inner courtyards and its amazing honeycomb shape.
Karlsruhe-based veneer specialist Schorn & Groh is located just around the corner, barely a kilometer from the new dm building. So it was literally obvious that Schorn & Groh would contribute the veneer for the interior. The architect and client wanted a harmonious look for all wood surfaces in the building. The choice fell on Canadian/American maple and the use of plain rift veneers and veneers with a cut flower - also called half flower in professional circles. "The result is really something to behold. As soon as you enter the building, dm's corporate philosophy opens up to you at first glance. Sustainability and an authentic appearance are lived out in the purest form in the new premises, also thanks to the natural material veneer, both visually and haptically," says Ursula Geismann, Managing Director of IFN, about the pioneering project in Karlsruhe. IFN/DS
Initiative Veneer + Nature (IFN)
The Initiative Furnier + Natur (IFN) e.V. was founded in 1996 by the German veneer industry and its partners. Today it is supported by European companies from the veneer industry, the trade and the veneer processing industry as well as trade associations of the wood industry. The aim of the association is to promote veneer as a natural all-rounder.
Schorn & Groh GmbH
Schorn & Groh was founded in 1961 and is today one of the leading companies in the veneer and lumber industry worldwide. Around 6 million square meters of veneer from more than 140 European, American and African wood species are permanently in stock. Schorn & Groh has been supporting sustainable forestry for many years and, out of self-imposed commitment, only buys in growth areas and from companies that practice regulated logging and replanting. Schorn & Groh is FSC® and PEFC certified. Key products include high-quality veneers, fixed dimensions, cut and round timber, and a fascinatingly wide variety of refined and innovative real wood surfaces.
Further information on the subject of veneer at
www.furnier.de
or
facebook
linkedin
instagram
Image material:
Image 1: Bright and friendly working environment furnished with veneer. Photo: IFN/Roland Halbe (photographer)/Lederer Ragnasdóttir Oei, Stuttgart (architects)
Photo 2: Sustainability was the focus of this particular project. Photo: IFN/Roland Halbe (photographer)/Lederer Ragnasdóttir Oei, Stuttgart (architects)
Photo 3: The fine grain of the wood makes for a beautiful sight. Photo: IFN/Roland Halbe (Photographer)/Lederer Ragnasdóttir Oei, Stuttgart (Architects)
Photo 4: Exterior view of the interestingly designed company building. Photo: IFN/dm-drogerie markt GmbH/Tobias Rieger (Photographer)
September 19, 2022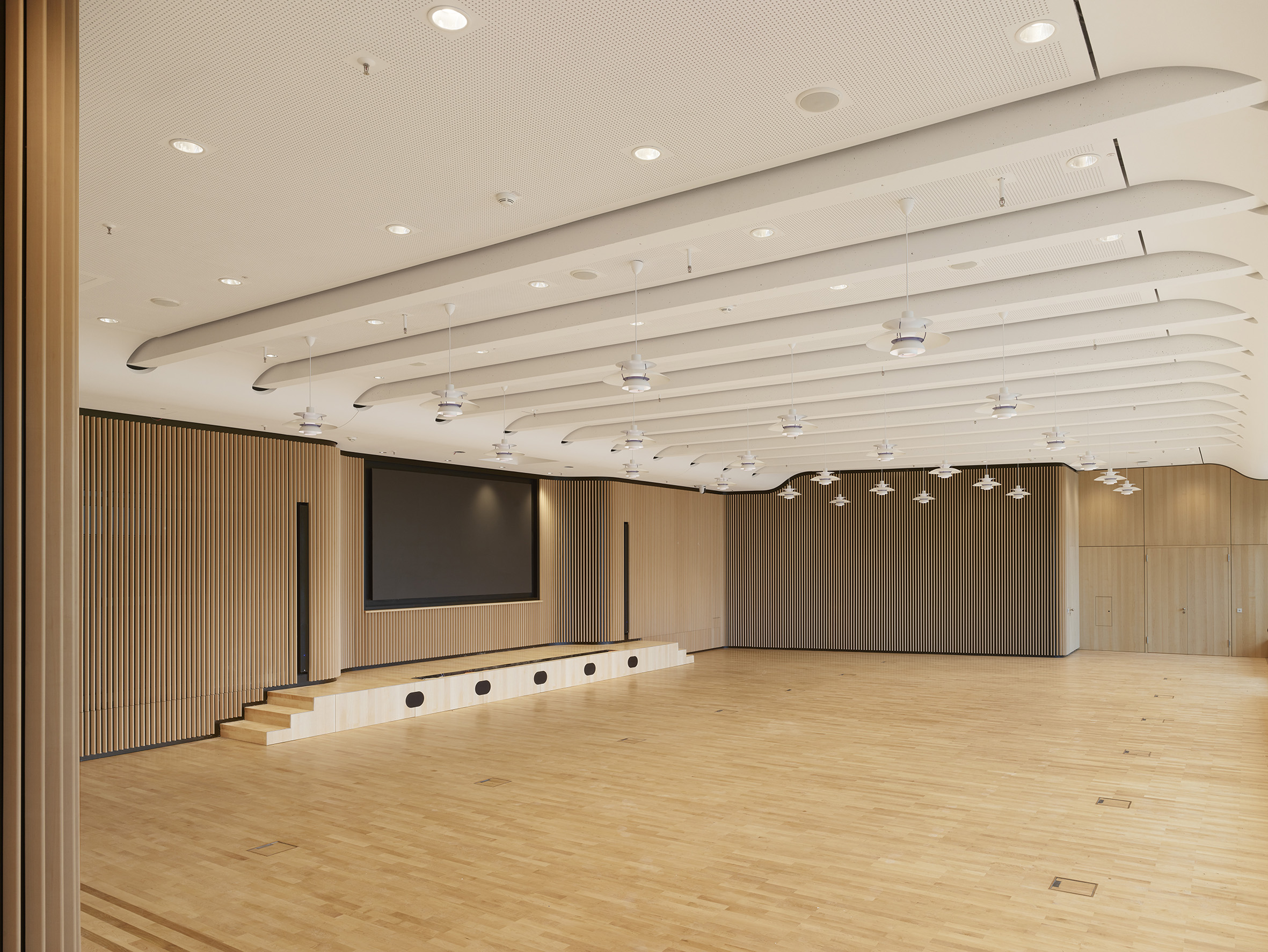 Bright and friendly working environment furnished with veneer. Photo: IFN/Roland Halbe (photographer)/Lederer Ragnasdóttir Oei, Stuttgart (architects)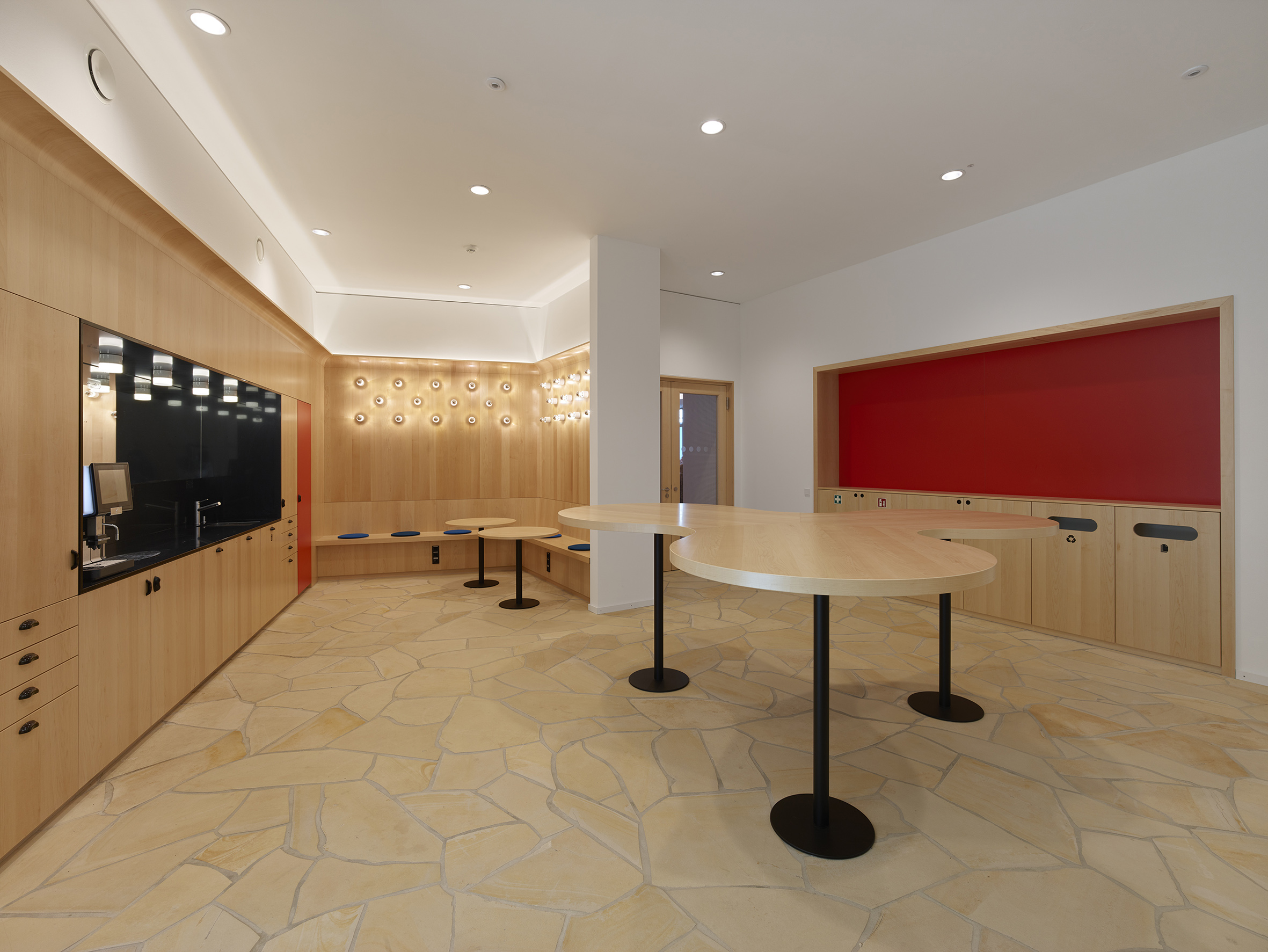 Sustainability was the focus of this particular project. Photo: IFN/Roland Halbe (photographer)/Lederer Ragnasdóttir Oei, Stuttgart (architects)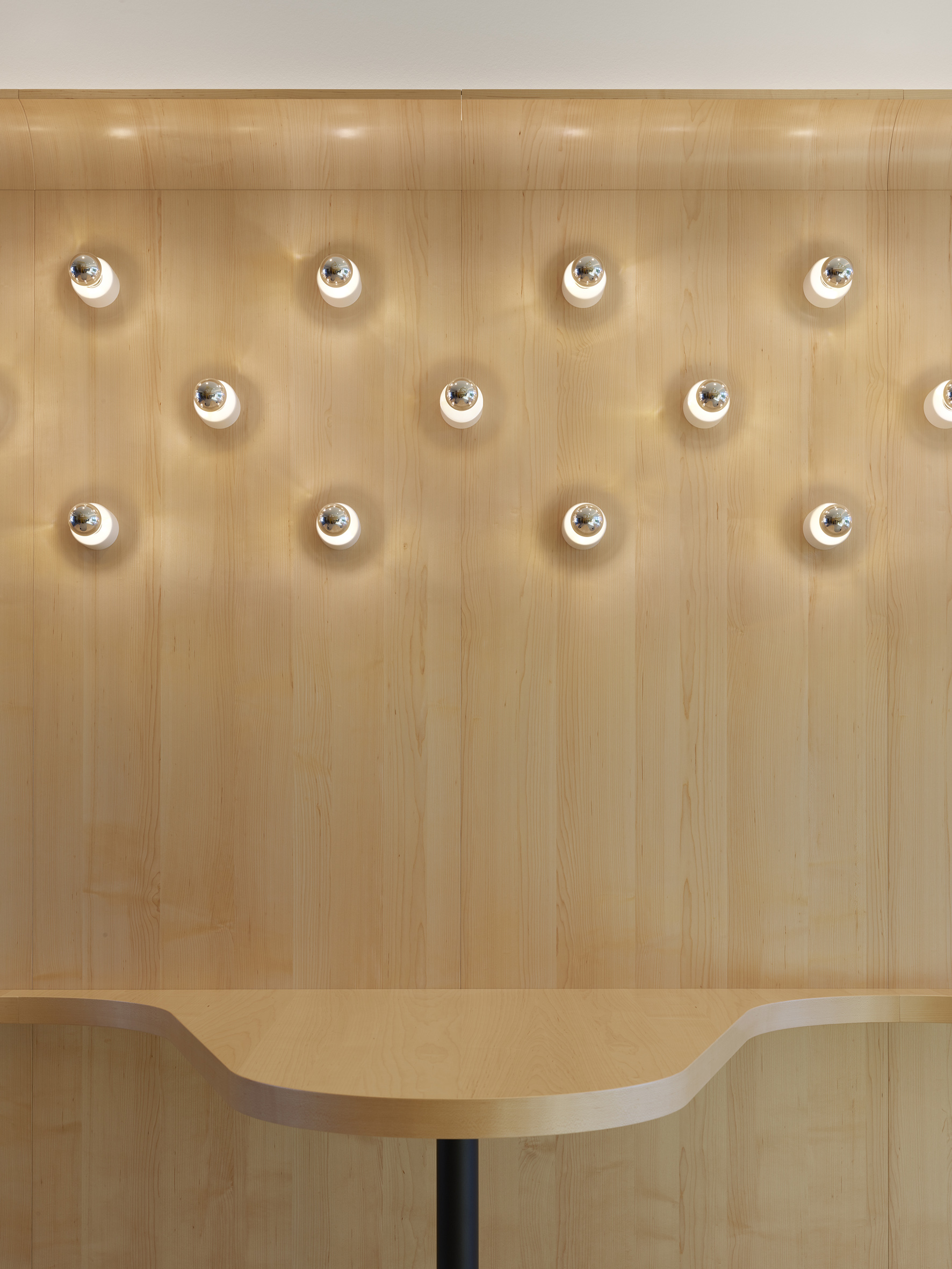 The fine grain of the wood makes for a beautiful sight. Photo: IFN/Roland Halbe (Photographer)/Lederer Ragnasdóttir Oei, Stuttgart (Architects)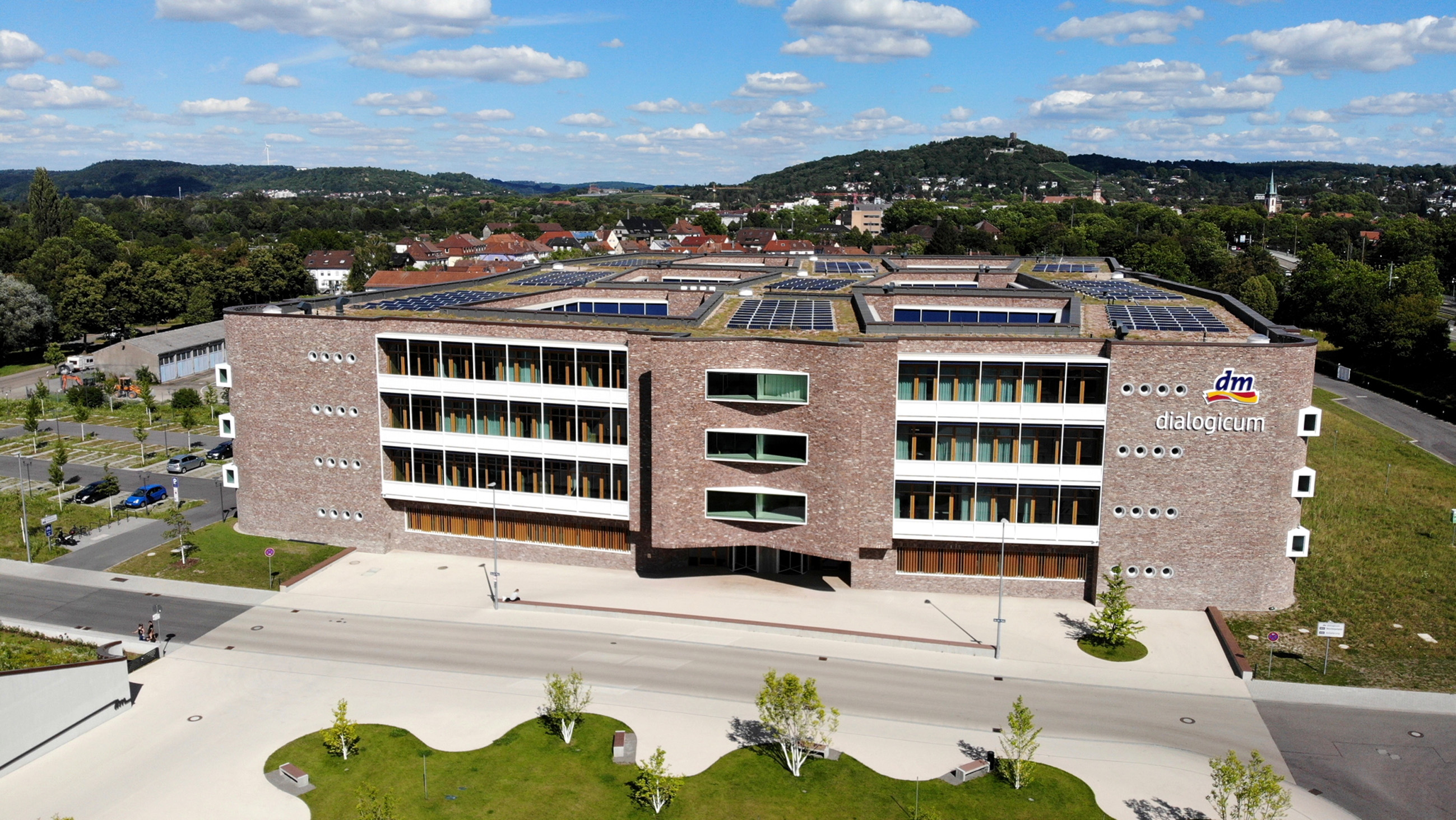 Exterior view of the interestingly designed company building. Photo: IFN/dm-drogerie markt GmbH/Tobias Rieger (Photographer)