Skis with veneered surface
"Every top ski is made of wood."
There's no question about it: Chris Dexle is a real skiing enthusiast. As a passionate skier he enjoys racing down the slopes on his "boards" as often as possible. He is very precise with the "boards", because his skis are wooden boards in the true sense of the word.

Chris Dexle has always known: That a top ski can only be made of wood, or it must at least have wooden core. His skis also have a veneer surface on the top.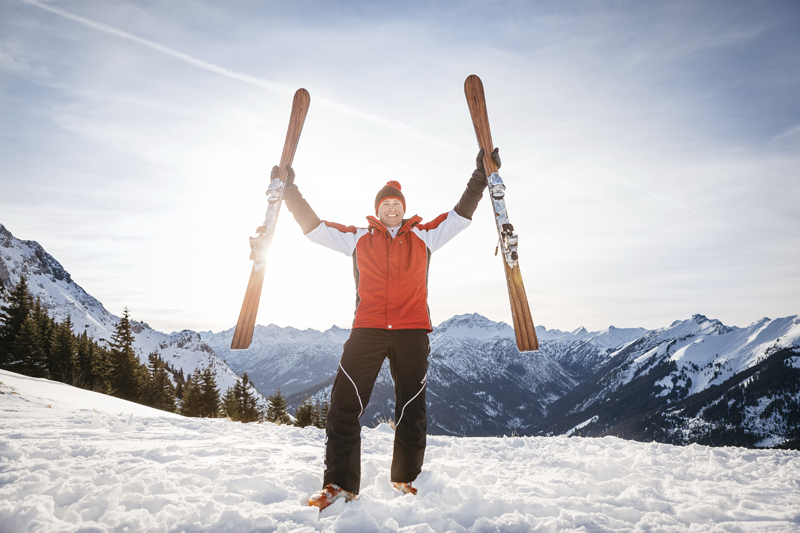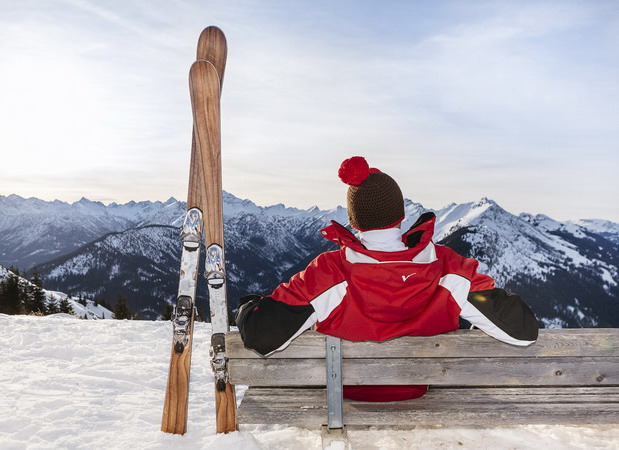 Completely wooden skis not only look great, but are also a one-off, because each veneer pattern is unique. Chris Dexle has long since infected all his friends with his enthusiasm for veneered skis. Understandable, because who wouldn't want to have their own individual skis.

The personal range of Chris Dexle now includes a good half-dozen pairs of veneered skis. Skis with a light-coloured veneer pattern are his current favourite. But that can change quickly, because veneers have an almost infinite number of different colours and patterns.
DESIGNER

Chris Dexle

Skis do not have to look boring. Chris Dexle proves this with his hand-made wooden skis. His skis with veneered surface are always a one-off and are becoming increasingly popular.

www.dexle.de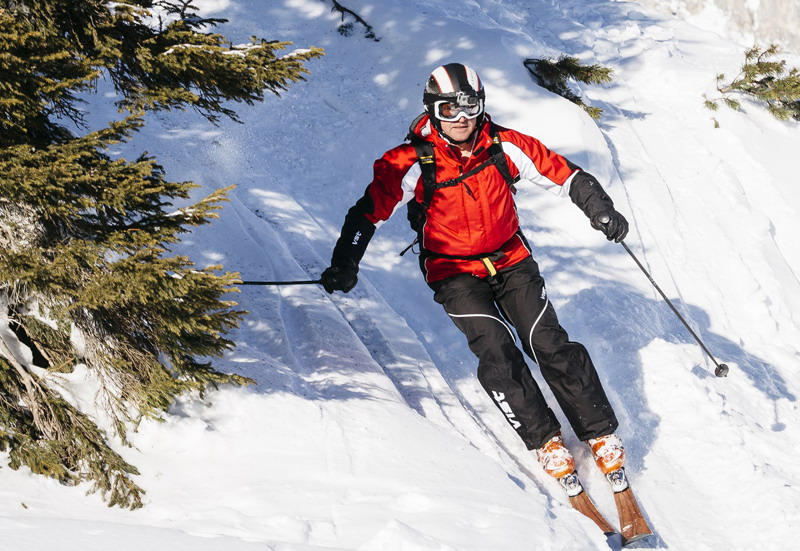 INTERVIEW WITH CHRIS DEXLE, Producer of skis with veneered surface


Until the mid-20th century, skis were made completely of wood, and then skis with plastic laminations appeared and triumphed. Skis with a wooden surface are therefore nothing new really, more a return to the "roots" of ski development? So what are your reasons for producing skis with a veneered surface? Nostalgia?

The uniqueness and diversity of the natural surfaces enables us to make something special. No ski is like any other, which lends them a certain individuality, although we shouldn't completely ignore the penchant for a little nostalgia.
Does a ski with veneered surface have different functional properties to a plastic ski? If so, what are they and how long did it take you to get used to the wooden ski?

Each top ski, regardless of the brand, should have a wooden core, even if plastic films are used for the surfaces. Our skis also have a wooden core and can therefore measure up to any top ski, even those used for racing. There are only differences if the plastic ski is made not only with a plastic surface but with a plastic core too.
Be honest: can wooden skis really match plastic skis in performance when it comes to resilience durability? Don't they need special care?

The veneered surface naturally needs more care, but I think that anyone who can name such a special object their own thinks that the extra care is worthwhile. Just like each wooden floor has its own character, after a while a with a wooden surface has signs of use which, depending on the wood species, can make the ski look even more authentic, and definitely does not have a negative effect on the ski's resilience.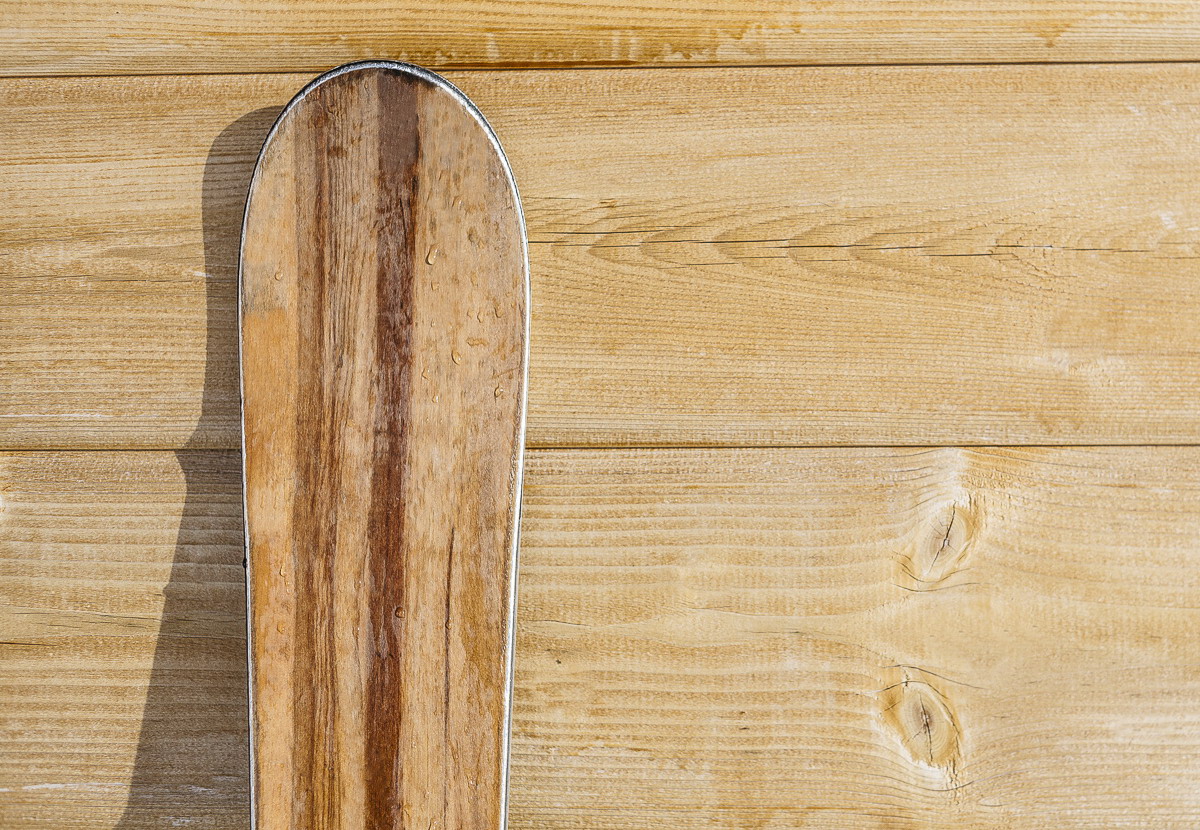 Apropos wood: what is your relationship with the natural material wood, especially veneer? Which properties of wood do you find particularly fascinating?

What fascinates me about wood is the unique look and feel, which plastic surfaces cannot get anywhere near with their replicas. Wood as a renewable resource offers infinite design options, not only for a niche product such as skis.
You have now tested different veneers for ski production. Have you found any veneer to be not "fit for skis"?

I wouldn't call any wood species "unfit"; however, for skis we do select wood that has something special about it, in order to satisfy our drive for individuality.
There's no doubt about it, a veneered ski looks really good. But it's bound to have its price. Are skis with a wooden surface significantly more expensive than plastic skis?

If you compare the ski with a ski of the same type with a plastic surface, then the price difference tends to be rather small and is because we can only produce small series.
Your enthusiasm for wooden skis is really obvious. Do your friends and acquaintances still use plastic skis or have you already infected them with your passion for veneered skis?

An increasing number of friends and acquaintances like our veneered skis and from season to season we are able to spread this enthusiasm among our closer friends and more distant acquaintances.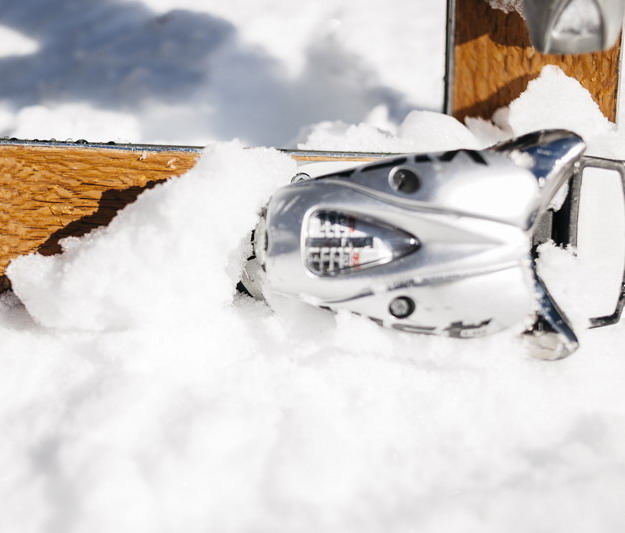 To which does the future belong: wooden skis or plastic skis? Or put differently: are skis with a veneered surface suitable for the masses or more an exclusive niche product?

Skis with a wooden surface are becoming increasingly popular in circles that change trends in skiing. For example, these individual skis are great demand particularly among the very highly nature-orientated touring and free-rider segment. To make such a product suitable for the masses you would have to convince one of the large ski manufacturers of the special characteristics of this surface. Then exclusive versions on a larger scale would definitely be feasible.
And finally. What veneer is on your favourite ski of the moment?

Indian Apple (simply looks good and is very hard-wearing!)