21.02.2019
Homely atmosphere in the motorhome: Young joiner breathes new life into old transporter with attractive veneer
Bad Honnef/Fuchstal-Asch. For 16 years, the VW transporter served the joinery of Johann Rauh in Fuchstal-Asch well. As the Sprinter was due to be taken out of service, his 19 year old son Jakob decided to convert it into a motorhome. It was also important for the skilled joiner to design an attractive interior. He therefore decided to finish the interior with 1.5 mm thick oak veneer. "I prefer only to use natural materials, as they create a warm atmosphere and have an attractive and unique look and feel", said Jakob Rauh.
The greatest challenge with the interior design was in creating a continuous veneer pattern. Having completed a joiner apprenticeship, he had set himself the high standard of perfect fitting joints and achieving a harmonious veneer pattern. Rauh treated the veneer with natural oil so that the natural material is protected from water stains, for example, caused by rain.
In implementing his ambitious project, it served him well that he had been able to acquire diverse experience in working with veneer during his training. Among other things, the young craftsman had made a sideboard with maple veneer as well as a coat stand, interior doors and bathroom cabinets using oak veneer. He opted for brushed oak veneer for his motorhome project, because he finds it particularly aesthetic. "As a continuously regrowing and carbon-dioxide storing raw material, veneer is a true, great white hope in this time of climate change. We are therefore very pleased that in recent times, young trainees and apprentices are increasingly discovering the fascination of the natural material veneer for themselves", said Ursula Geismann, Secretary of Initiative Furnier + Natur (IFN), on the successful project. (IFN/RK)
Initiative Furnier + Natur (IFN)
Initiative Furnier + Natur (IFN) e.V. was founded in 1996 by the German veneer industry and its partners. The purpose of the association based in Bad Honnef is to promote veneer as a material. It is funded and supported by European companies in the veneer industry, trade and the veneer processing industry as well as professional associations of the timber industry.
Photo 1:
With its attractive look, real wood veneer creates a pleasant and natural homely climate in the interior of the transporter converted into a motorhome. Photo: Jakob Rauh
Photo 2:
The young joiner Jakob Rauh opts for the use of veneer wood in interiors, as wood has a demonstrable, calming effect on people. Photo: Jakob Rauh
---
Downloads
PM-2019-IFN-Furnier im Wohnmobil 1.jpg
(1.11 MB)
PM-2019-IFN-Furnier im Wohnmobil 2.jpg
(1 MB)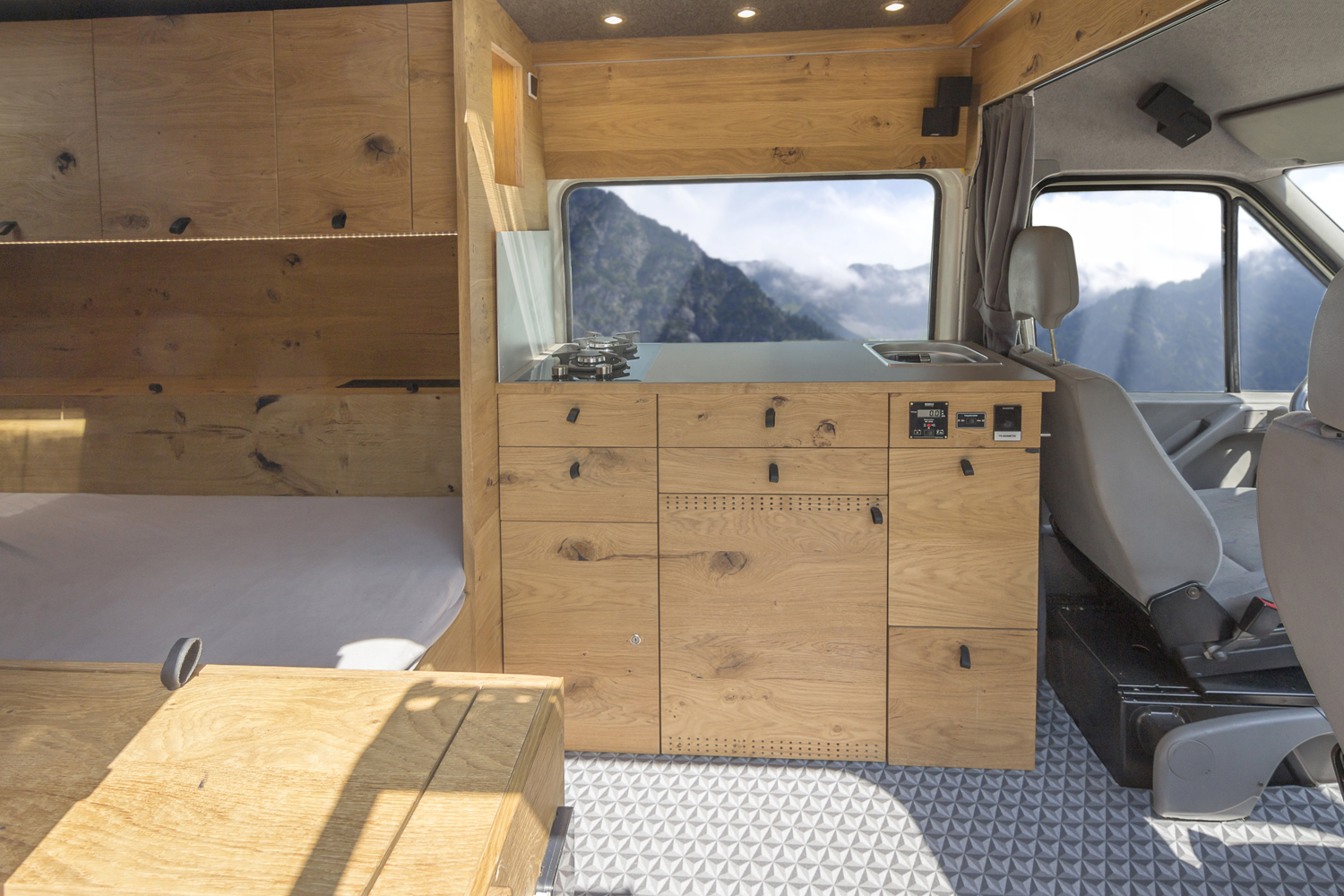 Photo 1: With its attractive look, real wood veneer creates a pleasant and natural homely climate in the interior of the transporter converted into a motorhome. Photo: Jakob Rauh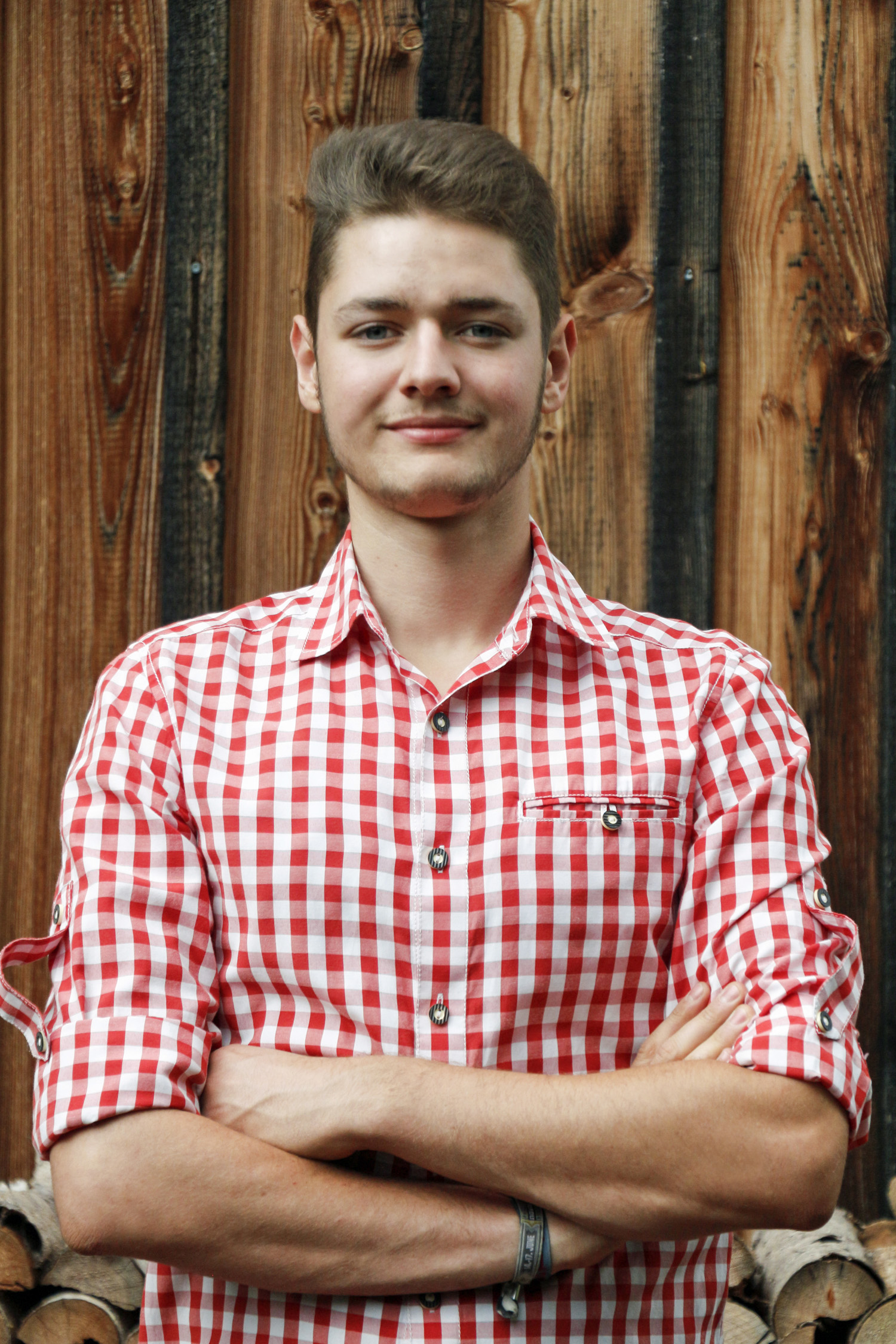 Photo 2: The young joiner Jakob Rauh opts for the use of veneer wood in interiors, as wood has a demonstrable, calming effect on people. Photo: Jakob Rauh